As promised here is the quilt block that is the logo for our Regional Seminar at Asilomar - A Stitchers Ottersea. It will be the center of the 7x5 block quilt.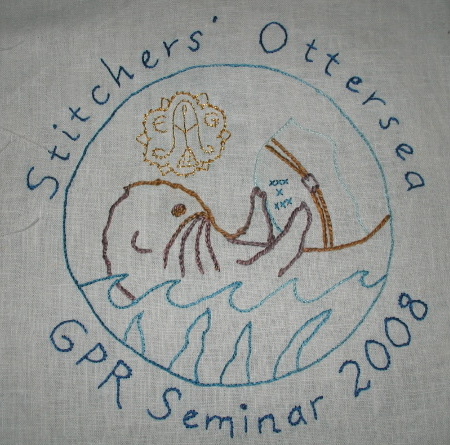 One of the blocks by members was not ready in time to put the quilt together so I did this block too. It gives you a better feel of what the other blocks are like.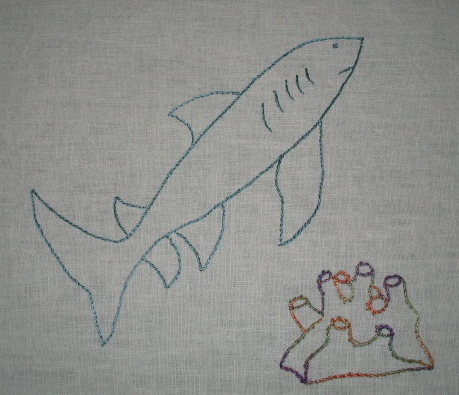 Hope you like our idea for the quilt.