It seems they like the project I've been working on. I didn't want to announce the project until I was sure it would be sufficiently done in time to enter the competition. The competition was Underpinnings and I won (big grin) with the project although it is not quite finished (2nd hose needs lace and foot).

The project was/is a pair of hosen (stockings). The idea came from Queen Elizabeth's Wardrobe Unlocked by Janet Arnold. They show a pair of 16th C. Italian Linen Hose with embroidery.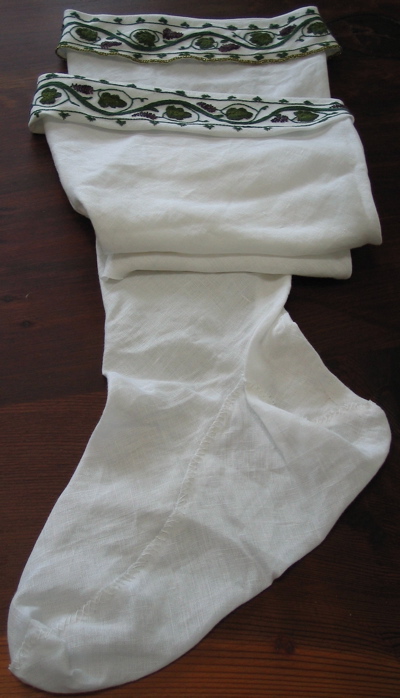 While I did win in a field of 7, it feels really good because all the judges were very hard and I received high scores. (Happy dance)


The ladies who did the fabulous rose pouches also like the bookmarks. I managed to finish them after the entry was submitted (and yes I was sewing until the last minute) and after the meeting. Saturday was very busy.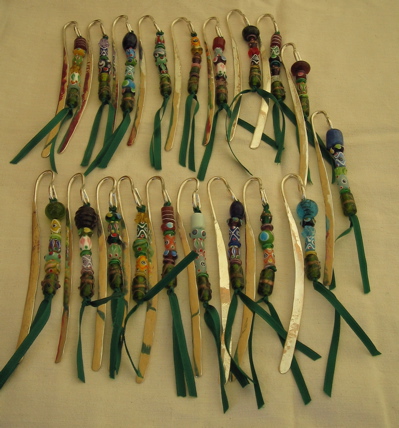 We topped it off with a nice quiet dinner with friends. I cooked lamb with artichokes, couscous (and rice for the none-gluten people), gilded garbanzos (saffron), and one lady made a fabulous custard pie with almond milk and dates. It was a long day after a long week, but rewarding.

Now off to do my column, prep for the 2 classes I am teaching at A&S (buttons and Voided Work), and maybe another entry or 2. Who knows :) I have 25 days after all. That does include, a garage sale, getting things posted to ebay, my local EGA Board meeting at my home, by husband's birthday party/BBQ (looks like 25 people), and hosting visiting family. July will be busy.